From concept to reality
we make IT happen
experienced, corporate-quality IT services
with a boutique touch
We are a professional team of engineers and advisors from Ukraine delivering software development and consulting services.
Catering to clients across North America, Europe, and the Middle East, we are committed to striking the perfect balance between efficiency and cost for your bespoke development needs. Our in-depth understanding of diverse markets allows us to tailor solutions that boost your business performance and drive growth, all while maintaining competitive pricing.
Trusted by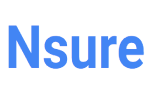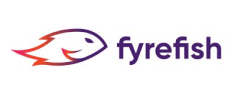 Featured by

Benefits to work with us
Accelerated time to market thanks to agile practices
Optimized costs thanks to cloud services adoption
Aglobal network of developers in a convenient time zone
Accelerated time to market thanks to agile practices
Close engagement with your team during the development
Organized and continuous delivery of remote services
Have a project in your mind?
Let's discuss your needs.
What our clients say about us
"We've been working with Sourceter for several years, and they've been instrumental in helping us build and maintain our software. Their managed delivery services are top-notch, and we can always count on them to deliver high-quality work on time and within budget."
"We engaged Sourceter's technology consultancy services to help us choose the right tech stack for our product. Their expertise and guidance were invaluable, and we're now confident that we've made the right decisions for our business."
"Sourceter's turn-key solution made our product launch a success. They worked with us from start to finish, delivering high-quality results and keeping us on track. We're thrilled with the outcome and would highly recommend them."
"Sourceter's cloud services team is simply the best. They've helped us reduce our cloud costs, improve our security, and optimize our infrastructure. We now have a scalable and reliable system that we can count on."
«Sourceter helped us build a world-class mobile app that has exceeded our expectations. The dedicated development team was knowledgeable, professional, and always available. We couldn't have done it without them»
What software solutions are you seeking?
We have a solution to your needs. Just send us a message, and our experts will follow up with you asap.
Success!
Our manager will contact you